No
Looking to find beta users for my new project TellMeWhatImWorth.com
Engineer with product + marketing chops
Building!
- Product management - Marketing - Engineering - Ruby/rails, python/django, node.js, java/spring, React, AngularJS - Business analysis
Worked in growth marketing + ops @ a network of online job boards. Built a freemium product offering in the recruitment space @ Bullhorn. Started a job board for engineers called CodeJobs.io. Built a word of mouth marketing platform @ Mavrck. Building a tool to help health insurance companies improve the health of the riskiest patients @ Wellframe
TellMeWhatImWorth.com
Matthew's Ventures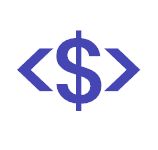 TellMeWhatImWorth
Established:
01/10/2020
We help technology professionals find out their current market value by getting estimates from companies looking to hire for their skillset.
Question
If everyone could read everyone else's mind and truly understand their emotions and thoughts, would that be a good thing?
Matthew's Answer
Probably not
---
Think you have
wisdom
or
insight
,
sign in
or
join
to answer the question too.
---
See Other User's Answers