Yes
I'm looking for a young company with an awesome team to join!
I have a curious brain that is constantly stimulating a voracious appetite for knowledge and data, which comes handy when assessing business prospects from a structural point of view.
Solving customer needs in a smart way!
Problem solver, critical thinker, business background (MBA), engineer by trade, team member, family oriented, opportunity-driven, profit-seeking mindset.
In the process of selling my coffee subscription (CEO and Co-Founder) business for a 3X revenue multiple. Also, just finished a Data Analytics certificate program at Cornell University. Born and raised in Colombia (South America), I went to a K-12 German school. I have played several sports during my life, a couple of them competitively, but golf has been a passion of mine since childhood. It evolved into a sort of therapy for me. I got an engineering (industrial) degree from Universidad de Los Andes (top 10 in LatAm), after I lived and worked in Germany for almost two years,. I have worked for both big multinational companies as well as small businesses and I tend to prefer small, young companies where the thrill of action and impact is most rewarding.
Currently working at a startup that surveys Oil & Gas assets with spectrometry equipment mounted on drones and pickup trucks measuring methane concentrations, processing the data, and providing business intelligence on it.
Nicolás's Ventures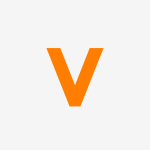 8NewVenture
Established:
08/06/2019
Question
Is social media empowering people or making them stupid?
Nicolás's Answer
It depends on the person - some people get empowered by it and that is a good thing. Others are just not getting any benefit despite their heavy consumption.
---
Think you have
wisdom
or
insight
,
sign in
or
join
to answer the question too.
---
See Other User's Answers